ZULU HOSTS AXE PARTY OF THE YEAR 2018 CAMPAIGN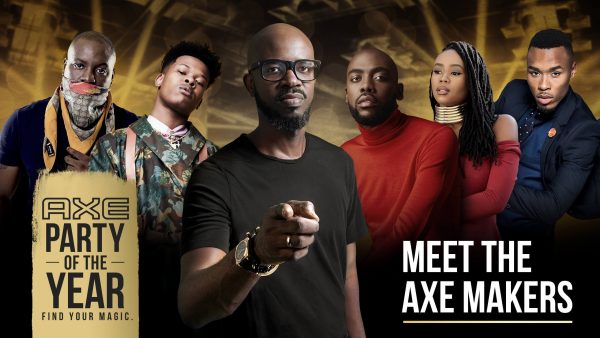 The AXE Party of the Year is reinventing the party and Zulu Mkhathini is one of the Makers to bring their magic to life.
Each AXE Maker has been specifically recruited by Black Coffee, as a leader in their craft, to bring their magic and share it at the AXE Party of the Year for an unbelievable night of celebration. Zulu Mkhathini being the host with most, is the voice injecting the energy. Benny Maverick the hitmaker, with tracks like Memeza and co-producer on Omunye. Rich Mnisi the fashion king, will be dressing Black Coffee. Choreographer Bontle Modiselle, will be dancing the night away with her signature moves and rapping it up is Nasty C, the hip hop prodigy. We got the makers, now we need your magic. See you there!
Take a look at the AxeMakers